Click and Drive Partners with AlertDriving to Become a World-Class Driver Training Provider
TORONTO–(BUSINESS WIRE)–Today AlertDriving announced its partnership with Click and Drive, a global provider of online driver training programs. As an AlertDriving partner, Click and Drive will now add FleetDefenseSM to its arsenal of risk management solutions.
Click and Drive offers online driver training, performance assessment and certification to fleets and individual drivers across the globe. It has a vision to become a world-class driver training provider, equipping participants with the knowledge, skills and awareness towards successful road rule engagement on a local, national and international level.
By partnering with AlertDriving, Click and Drive is fulfilling its vision. The strategic partnership will give Click and Drive access to FleetDefenseSM, the world's most renowned driver risk management platform.
"With FleetDefenseSM, Click and Drive can now offer more choices — fleets can assess risk using a fully integrated, end-to-end risk management solution, or they can bundle our program to prescribe targeted, hands-on lessons where necessary," says Rob Martin, Vice President of Sales at AlertDriving. "With content available for 90% of the world's population, our training reflects the laws, customs and language of the driver's home country."
ABOUT CLICK AND DRIVE:
Based in Conyers, Georgia, Click and Drive's mission is to increase driver productivity on the road by providing drivers with the appropriate skills and knowledge to drive safely — all while helping them meet the goals of their organization. Click and Drive's offerings include: traffic school, defensive driving courses, teen driver's education, DMV practice tests, insurance discounts and fleet training. For more information visit: http://clickanddrive.io
ABOUT ALERTDRIVING:
With over 1 million drivers trained, AlertDriving is dedicated to helping global fleets identify, mitigate and monitor their risk exposure. FleetDefenseSM, the company's world class driver risk management suite, combines training in over 100 languages with built-in metrics giving fleets standardized risk reporting anywhere in the world.
---
Click and Drive Sponsoring Holiday Campaigns for Soldiers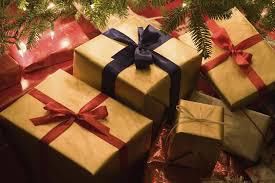 CONYERS — Click and Drive is extending an invitation to the Wall Street corridor and community groups to join them this holiday season in the spirit of giving.
Click and Drive is organizing two campaigns to send supplies to military service men and women. The first is a campaign for businesses to donate new items such as socks, foot powder, anti-fungal cream, cooling cream, nail clippers, and/or athlete's foot lotion or cream.
According to the Boot Camp and Military Fitness Institute, taking care of the feet of infantry is critical.
"When mobility in the field can mean the difference between success and failure, we all understand the need for a reliable means of transport," said a recent report from the institute. "The foot is to the infantry what the tank is to the armored divisions of the Army. Yet tanks get a much better deal. They are overhauled regularly, inspected for damage and are run on high class fuel. The foot, however, is brought unsuspectingly into the military, thrown into boots, deprived of oxygen and asked to perform miracles. It is no wonder that the feet can suffer from all sorts of damage and cannot live up to expectations."
The items that businesses are being asked to donate will help our soldiers maintain healthy feet and mobility.
The second campaign is designed for day care centers to do with their children. It is suggested that they tie a red, white and blue ribbon around a box of candy canes and include a holiday greeting card for a soldier, with the name of your organization, city and state for each cane in the box.
Click and Drive is also asking civic organizations to assist on the cost of postage.
Drop offs should be made at the Click and Drive office at 2434 Wall St., Suite B in Conyers, the week of Dec. 5. A photo will be taken at the time the items are dropped off, so the whole group involved is invited to come and be in the photo. The last day contributions can be made is Dec. 9. The packages will be shipped by Dec. 15.
Click and Drive was founded by Lakeshia L. Maclin-Williams and Marguerite "MJ" Johnson to be, "In service to communities-at-large, and founded by teachers to build collaborative alliances through acts of volunteerism, charity, and training by promoting driver safety, enhancing human capital skill sets through hands-on, virtual and educational initiatives."
For more information on the campaigns to aid the military, contact Click and Drive by email at
info@clickanddrive.io